The Shantala Trio Collection by World of Beauty Italy consists of Shantala Oil, Shantala Baume and Shantala Lotion. It is a natural remedy containing herbs and purest essential oils to manage pain and discomfort.
I first fell in love with the Shantala Oil and Shantala Baume a few years ago when this combination provided much pain relief to me and reduced the inflammation of my bunions. Now I don't get painful bunions anymore. I also apply the oil on my child ever since her toddler days to shoo mosquitoes away whenever we go out to the nature. During his most difficult time, my husband also trusted and relied on the Shantala Trio to reduce his pain.
Just only 2 weeks ago, I woke up with this painful swelling behind my ear all the way down to my neck. I suspected that it was a throat infection. What I did was to apply Shantala Lotion, followed with Shantala Oil on the affected area. The swelling went away within hours, and so did my throat infection without the need for any medication. Incredible!
The reason why this Shantala pair is so incredible is because Shantala Oil has anti-viral, antiseptic and anti-inflammatory properties, while Shantala Lotion provides better circulation, has strong anti-inflammatory properties, draining and soothing at the same time.
Read on to discover the ultra pain relief power of the Shantala Trio Collection of oil, baume and lotion, and you will understand why my family and customers love them so much!
SHANTALA OIL
Shantala Oil has anti-viral, antiseptic and anti-inflammatory properties. It contains over 52 precious certified natural active ingredients, including herbs and essential oils to fight against inflammation, fatigue, acne, cellulite, lymphatic body stasis and perfect as a natural remedy for all kinds of pain, especially when used together with Shantala Baume and Shantala Body Lotion.
Together, this Shantala Trio Collection take care of your muscles and joints, while strengthening and supporting your body.
Oxygenates, drains and tones the body. Your best beauty ally for anti-stress, reducing fatigue and tiredness, relieving pain and tension. It is also a natural defence against germs and bugs.
Contains :  Prunus Amygdalus Dulcis Oil, Macadamia Ternifolia Seed Oil, Simmondsia Chinensis Seed Oil, Mentha Arvensis Herb Oil, Eucalyptus Citriodora Oil, Gaultheria Procumbens Oil, Santalum Album Oil, Abies Sibirica Needle Oil, Rosmarinus Officinalis Leaf Oil, Salvia Sclarea Flower Oil, Commiphora Myrrh Gum Extract, Boswelia Carterii Gum Oil, Juniperus Communis Fruit Oil
SHANTALA BAUME
Shantala Baume provides immediate oxygenation, regeneration and instant relief. For minimising rigidity problem, calming back annoyance and use as a musculature remedy. Use together with Shantala Oil for muscle and joint pain relief.
Testimonial from a customer : "I use the Shantala Baume for my back ache and it helps to bring me much relief. I also let my son try out after his vigorous physical activities, for his thigh, which he was feeling some pain. It helps to de-stress his leg muscles and he feels less pain." – Adrian Tan, Oct 2018
Contains :  Macadamia Ternifolia Seed Oil, Olea Europaea Oil, Rosmarinus Officinalis Leaf Oil, Harpagophytum Procumbens Root Extract, Arnica Montana Flower Extract, Lavandula Angustifolia Oil, Styrax Benzoin Resin Oil, Camphor, Calendula Officinalis Flower Extract, Capsicum Annuum Extract
SHANTALA LOTION
Shantala Lotion is used for swollen body parts or vein problem. It provides better circulation, has strong anti-inflammatory, draining and soothing properties. Use with Shantala Oil for optimum results.
When you have bruises that are small and caused by accidents, a tube of Arnica Gel is the perfect solution. But if the bruises on your skin is more serious, and not accidental, but from vein problem, using Shantala Lotion with Shantala Baume is the best solution.
Contains :  Menthol, Ginko Biloba Extract, Vaccinium Myrtillus Extract, Ruscus Aculeatus Root Extract, Centella Asiatica Extract, Escin, Curuma Longa Root Extract, Commyphora Myrrha Gum Extract, Citrus Aurantium Dulcis Peel Oil, Lavandula Angustifolia Oil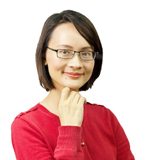 About the Author
---
June Lin is the founder of Juneberries Haven.