The World Economic Forum predicts that the gender gap would not close entirely until 2186. This is too long to wait! Let's use International Women's Day on 8 March as an important opportunity to declare bold actions you will take as an individual to help progress the gender issue. Purposeful action from you can help to accelerate gender parity across the world.
#BeBoldForChange and take action to forge women's advancement by buying from companies owned by women, supporting and employing women. Here are the 5 ways you can do to support us:
Accept the Price
We really appreciate your support. But please do not persistently ask for further discount when you see a Special Offer price tag. We have had many nasty encounters with customers who kept cursing and scolding us in loud voices even when we smiled and explained nicely why we really couldn't give any further discount. If we can give, we will give generously.
Buy Our Time
While you experience our quality service to you, you are actually buying our time, you know. We appreciate that you buy our time by purchasing any item from us, even only one. We want to think that all the time spent away from our children to work in the shop, seeing green veins becoming more and more visible on our legs and enduring the pain on the sole of our feet are worth all the effort.
Be Considerate
Be gentle with us and our products. Pick up items which you drop. Fold back what you unfold. Return those extra change which we give you by mistake. Do not come acting like a gangster or a gangster's wife, threatening and forcing us to return you cash for those items which you regret buying.
Give Feedback
Give feedback, whether good or bad. Come to visit us even if you only come to give feedback. We love to see you and hear from you more often! We are always in the shop, almost like a frog in a well. So, we are looking forward to hearing all sorts of news you bring us.
Work with Us
We need help, lots and lots of help especially when we run roadshows and fairs. Come and lend us a helping hand!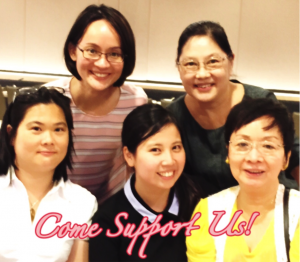 About the Author
---
June Lin is the founder of Juneberries Haven. She loves to write and her childhood dream was to be a journalist. She writes blogs now to share her own experiences, as well as that of others to help solve some of the problems, which her audience maybe facing.