If you are one of our customers, you often hear us advising you to get 4 or 7 or 9 pieces of bra. You answer is always "No, I have enough." Do you really have enough? Do you have all the 9 essential bra every woman mush have?
We know you love shopping for clothes and you have dozens of those stylish outfits. Do you know that feeling sexy, stylish and comfortable underneath will give you the secret weapon to make you shine in that outfit, which you have carefully picked out?
So, which are the 9 essential bra every woman must have?
At the top of the list is…
1. T-SHIRT BRA : Your Everyday Bra
A good T-Shirt bra is invisible underneath any of your top. Get a few in your favourite colours, which will help to cheer you up on your moody days, and boost your confidence.
Wear Triumph's T-Shirt Bra daily as an everyday bra. It not only help to create a smooth silhouette but also helps you to keep cool, thanks to its latest innovation in making the bra light and airy.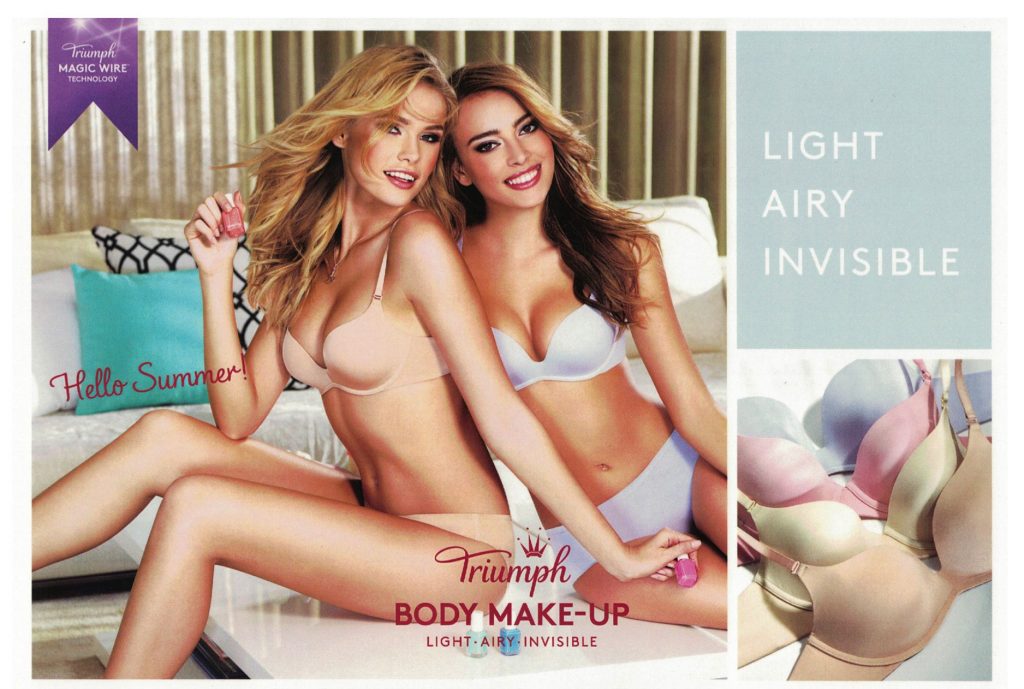 2. STRAPLESS BRA : Your Every-Dress Bra
It is a multi-tasking bra, suitable to wear underneath any one of your summer dresses, party dresses and gowns. You can wear it the classic way with the straps or go strapless. For those neck embracing dresses, wear the halter neck style using the bra straps to match the sexy silhouette.
Come down to our Triumph boutique at Thomson Plaza to help you Find The One every-dress bra!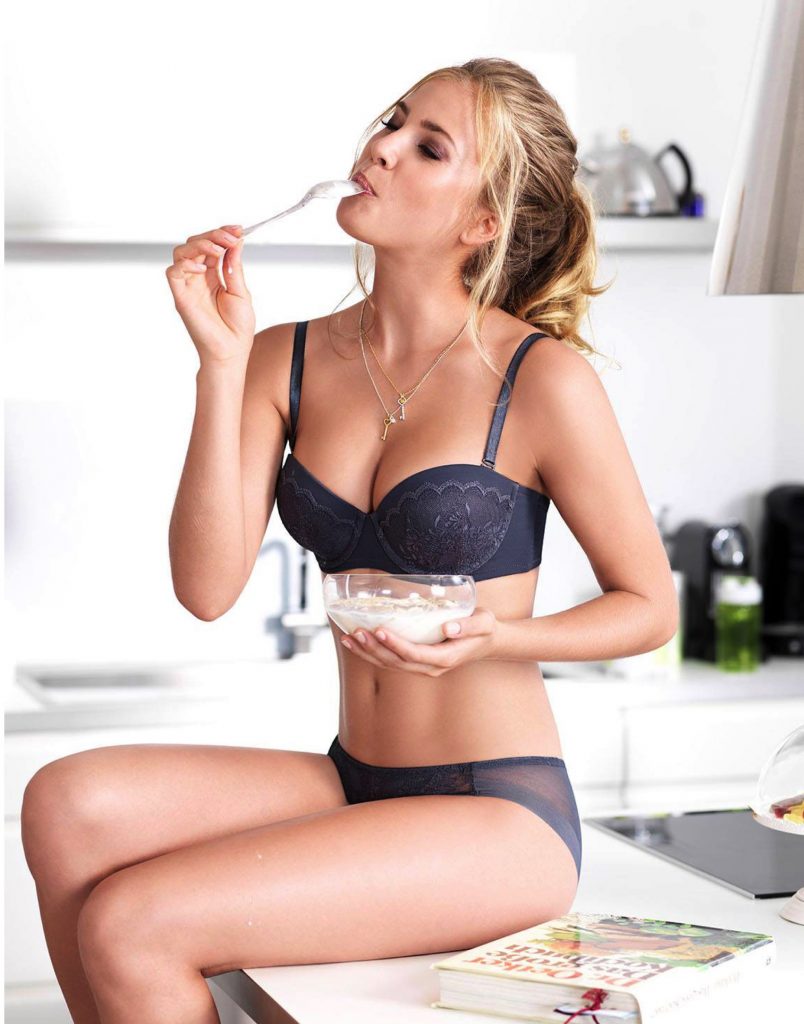 3. LACY BRA – Your Sexy Bra
Wear your lacy bra with a matching lacy brief. Every time you put this gorgeous set on, you wouldn't even want to get dressed!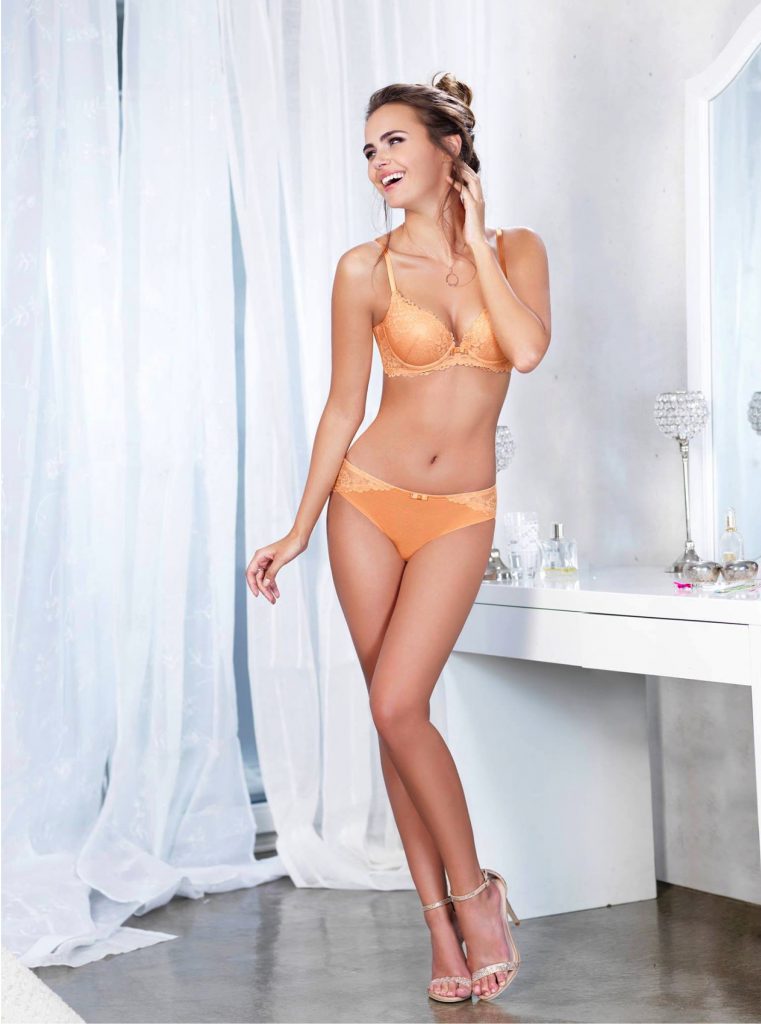 4. DEEP V BRA – Your Sexy-Dress Bra
When you wear a dress with plunging neckline and if you are uncomfortable about going bra-less, a deep V bra is just what you need.
Get a deep V bra which has the closest shade to your dress, and also get ready some magic tape to prevent accidental bra exposure.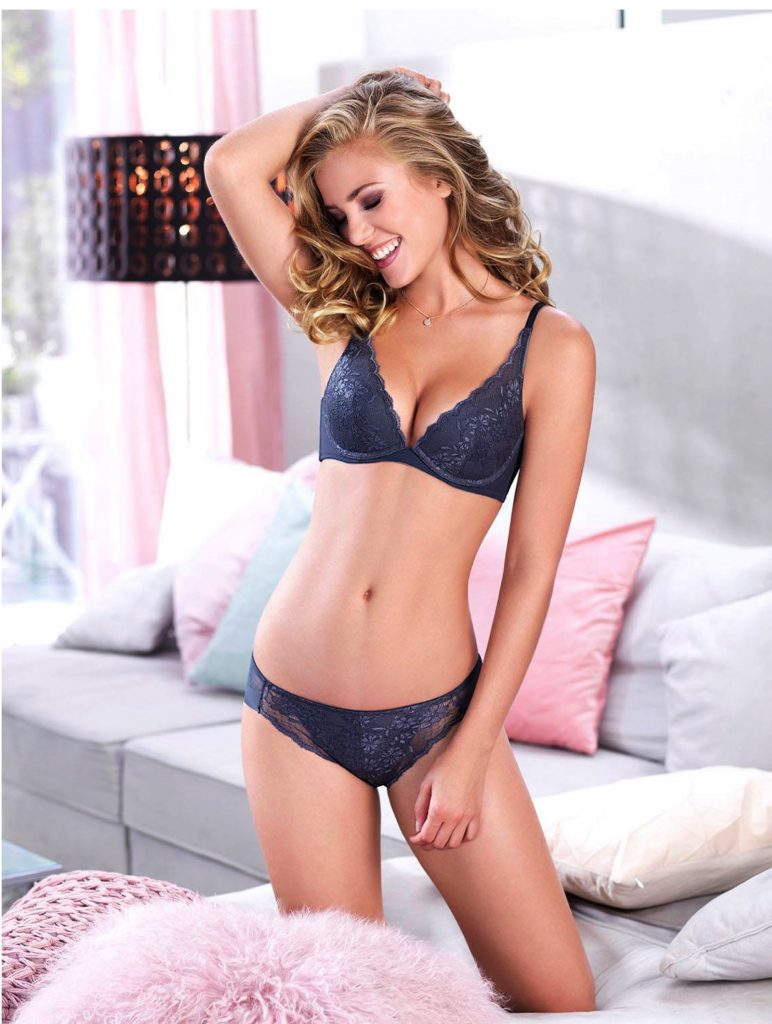 5. PUSH-UP BRA – Your Fuller-Bosom Bra
No matter how well-endowed you are, there are times when you need to display a fuller bosom than your natural one, like when you are wearing a body hugging Cheongsam. This calls for Triumph's Aqua bra, which can increase your bust size by 2 cups naturally, and yet giving you a natural bounce when you walk.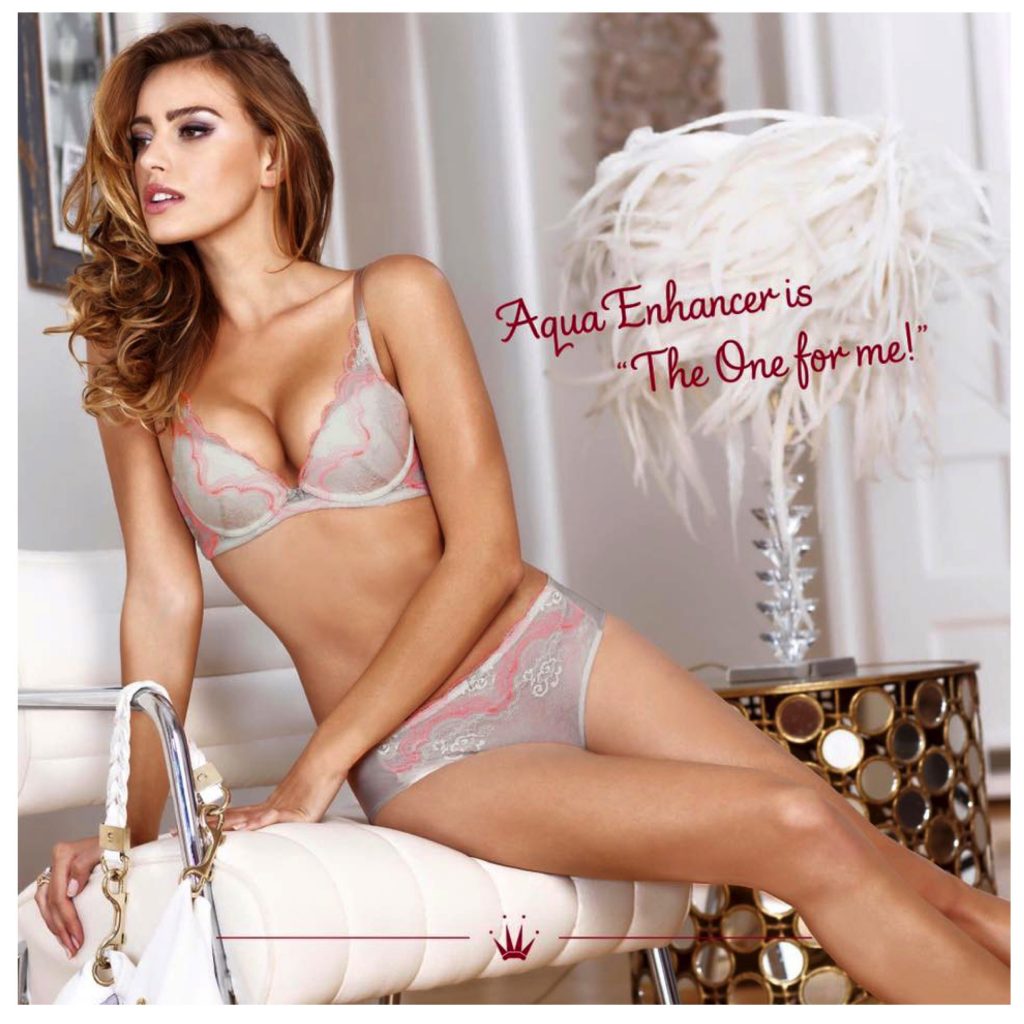 6. NUDE BRA : Your Little-Black-Dress Bra
‪‬No white bra underneath your black dress! The white bra will surely show up in photos when a flash is used. A skin-coloured or nude bra will save the day!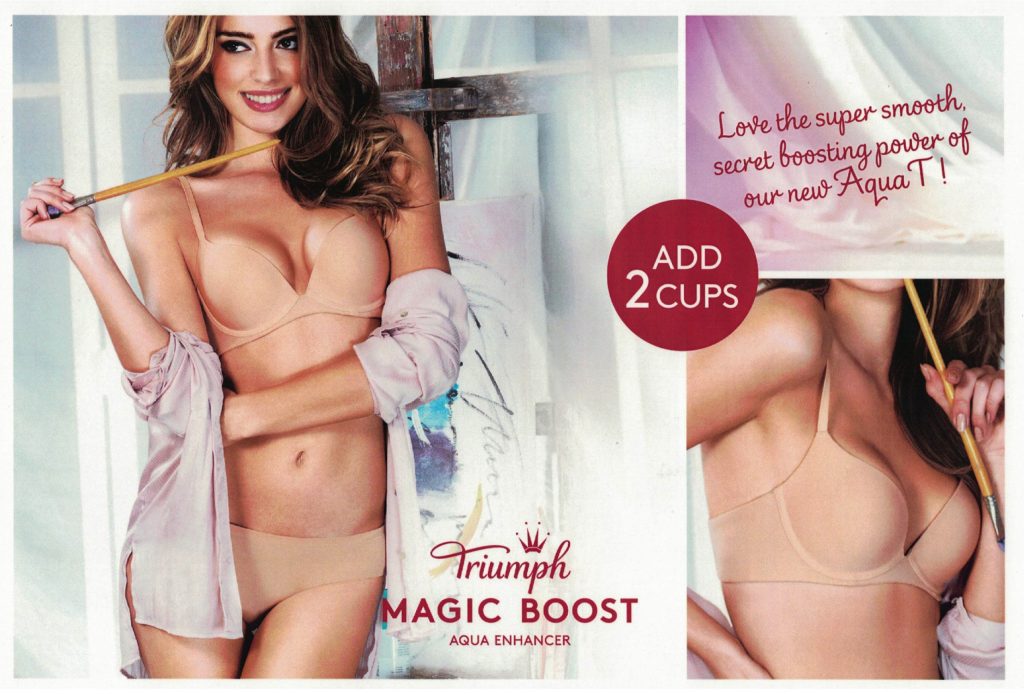 7. SLEEP BRA : Your Sleeping Bra
Do you wear a bra when sleeping? ‪
We think that when your breasts are large enough to fall off your rib cage as you lie on your back, you should consider sleeping in a bra. For sleeping bra, your best bet is to choose a lightweight, non-underwired bra.
Sloggi Everyday bra is so comfy that you can wear it 24/7, and using it as a sleeping bra! Good night, sleep tight, but no sagging breast, please!

8. SHAPEWEAR : Your Body Shaping Essential
A shapewear is like a corset and it is useful to help you tuck all your unwanted fats away when you wear a fitted blouse, skirt or dress.
Triumph's Shape Sensation Corsage provide excellent shaping and strong support, giving you your dream silhouette. It is also comfy enough for all-day wear.
We recommend you to do some workout to keep slim and healthy. Another kind of lingerie is needed…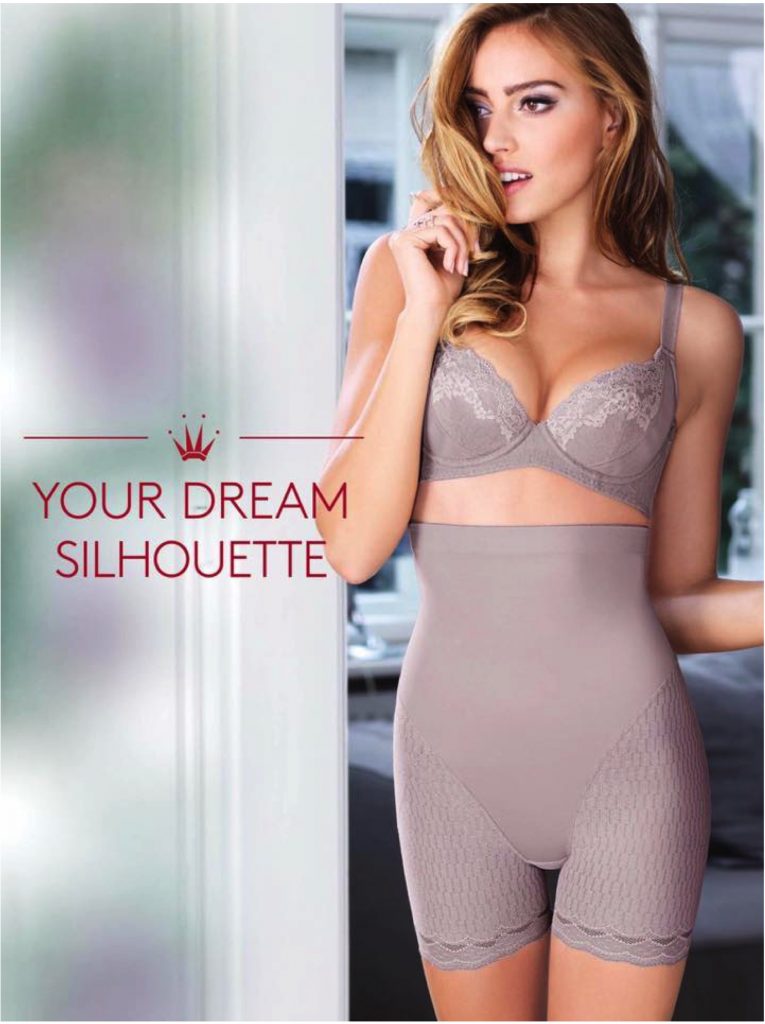 9. SPORTS BRA : Your Workout Bra
Doing workout and running without any bra at all causes the average woman's breasts to move up and down by 8.5cm! Shocking, isn't it? Once your fragile breast ligaments are stretched, they will forever remain this way. You may also experience breast pain and upper back and shoulder problems. The result is every woman's nightmare – sagging breasts!
Well, the good news is that wearing an ordinary bra reduces your breast movement by 32 per cent. A sports bra can reduce this by at least another 20 per cent.
So, if you must wear a sports bra, choose a reputable brand like ‪Sloggi to give you excellent support, keep you cool and make you feel confident about your body.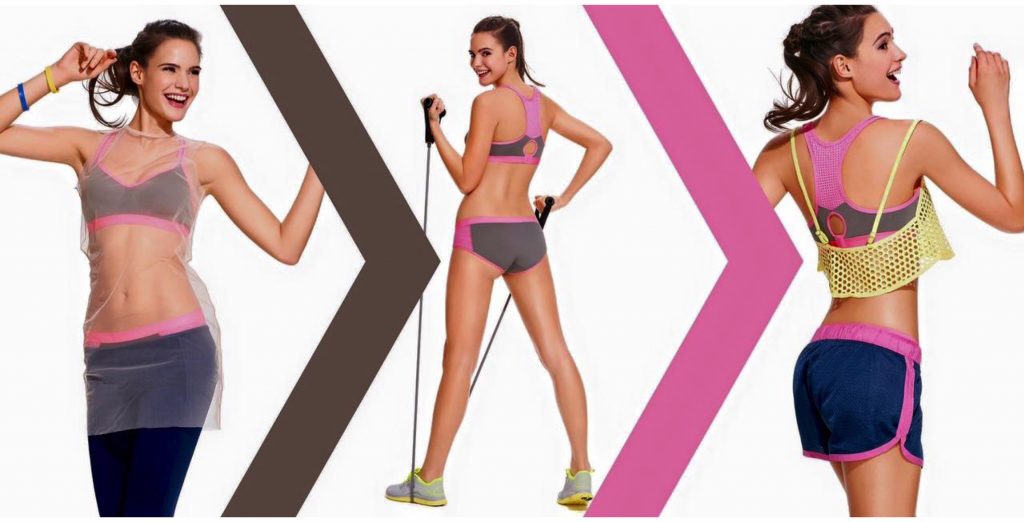 Have you jotted it all down? The 9 Essential Lingerie Every Woman Must Have :
1. T-Shirt bra
2. Strapless bra
3. Lace bra
4. Push-up bra
5. Deep V bra
6. Nude bra
7. Sleep bra
8. Shapewear
9. Sports bra
Did you have all the above 9 types of essential bra? We want you to own all 9. So, now with the GSS, when you pay for 6 pieces of bra, we give you another 3 free.
Not forgetting a sexy pairing for your favourite bra too! Get it in seamless, tanga, G-string etc. Come down to our boutique to enjoy these great offers and many more!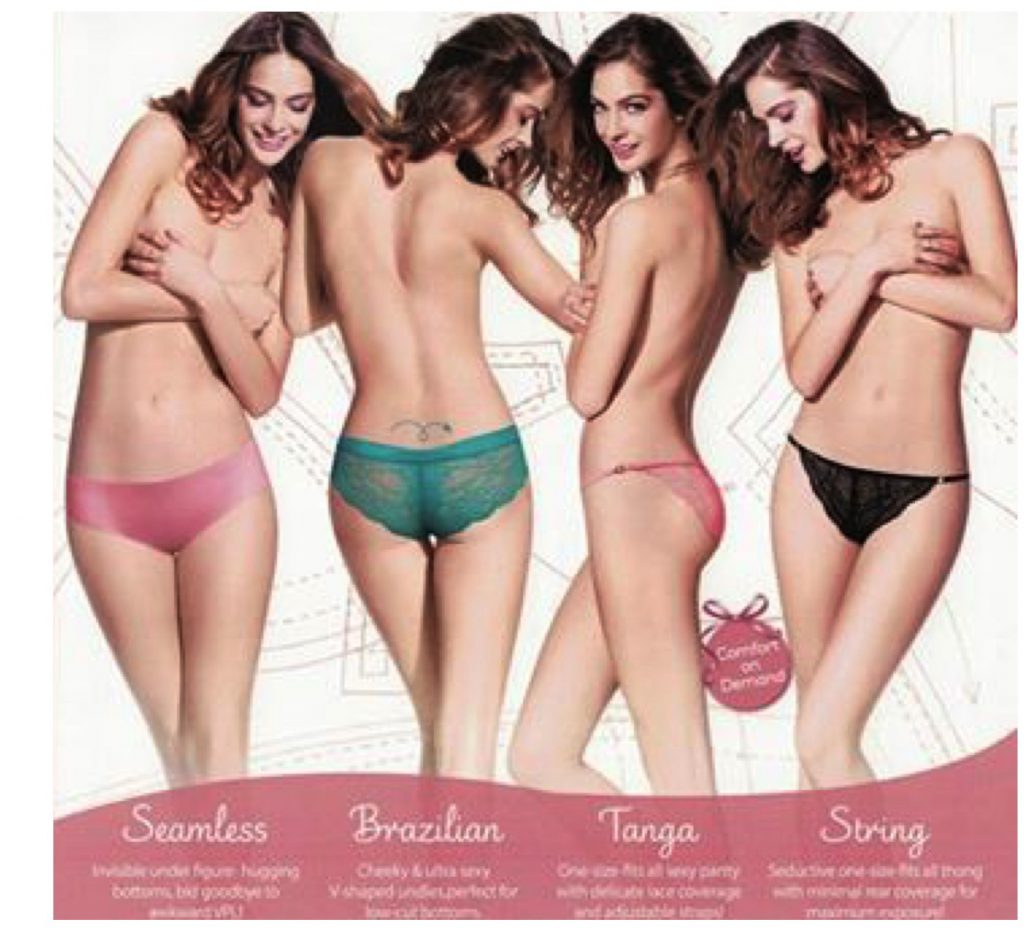 About the Author
---
June Lin is the founder of Juneberries Haven. She loves to write and her childhood dream was to be a journalist. She writes blogs now to share her own experiences, as well as that of others to help solve some of the problems, which her audience maybe facing.